On 5th
March, iEngageIT attended the LineUp Conf 2020 to celebrate International Women's
Day 2020 in Londonderry.
We took a morning bus
out from Belfast and reached the calm and scenic valley of Derry. A scenic walk
from bus station along the Foyle embankment, overlooking peace bridge, brought
us to the venue for the all-Ireland conference.
Met the ever-charming Camilla Long and amazing Alistair
Cameron once in, along with some coffee and accompanying traybakes.
We couldn't contain the excitement and quickly rushed into the auditorium inside. It was a day full of intelligent insights, presentations and pitches. Day full of learning , sharing and celebrating the best of all Ireland. Heard about Elemental's inspiration journey and the new innovative platform Solv from Concentrix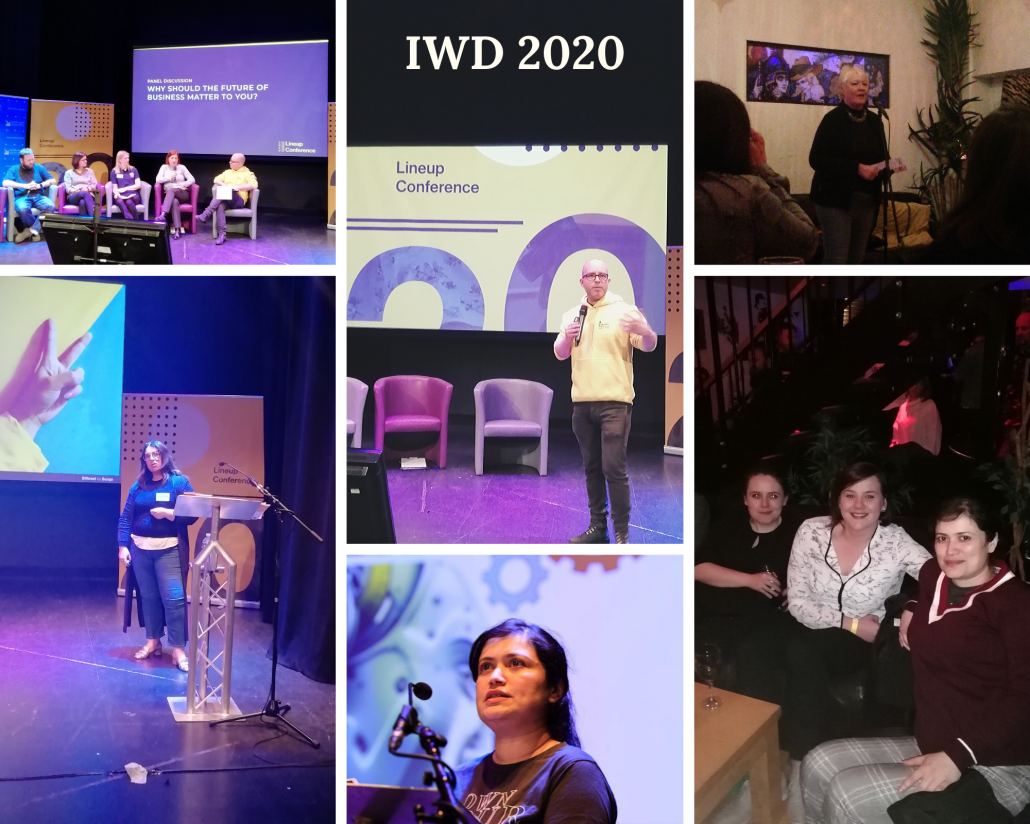 After the conference we all proceeded to Sandinos for an
evening social. There finally got to meet the firebrand Mary McKenna and her
Top 10 tips for female entrepreneurs along with Diane who mentioned her game
changing 20 for 20 fundraiser for Hospice . The team behind JourneyProtector won the startup pitch
competition and along with £2020 they won the highly coveted support of 20 mentors
as well. Nothing better than having 20 proven experienced mentors by your side.
We got the opportunity to unveil 'Kubera' . This was the very first outing and
introduction of Kubera to the world.
Kubera is being developed inhouse by the experienced and
proven TeamiEngageIT. This is a (RPA) Robotic Process Automation based system. It will not just auto enhance the data but will
resolve the issues around tracking , reporting and intelligent insights.
It has been an exciting 1st day out for Kubera
and we can't wait to share the rest of this journey with you all.
https://res.cloudinary.com/iengageit/image/upload/v1585920621/iEngageIT/iEngageIT_Logo-1.png
0
0
ritu.bhatt
https://res.cloudinary.com/iengageit/image/upload/v1585920621/iEngageIT/iEngageIT_Logo-1.png
ritu.bhatt
2020-03-10 18:19:42
2020-07-01 18:10:43
Kubera meets the world